Oria Heating and Cooling
Ottawa Heating Solutions – Furnace Repair
Living in Ottawa makes us appreciate the fact we have heating in our houses, and it is unfortunate when heating breaks down in the middle of winter. That's why we're here.
Our Heating Solutions are designed to ensure that you have the best possible heating system customized to the requirements of your home or office, and our knowledgeable crew is committed to a fast, reliable service that will never leave you in the cold.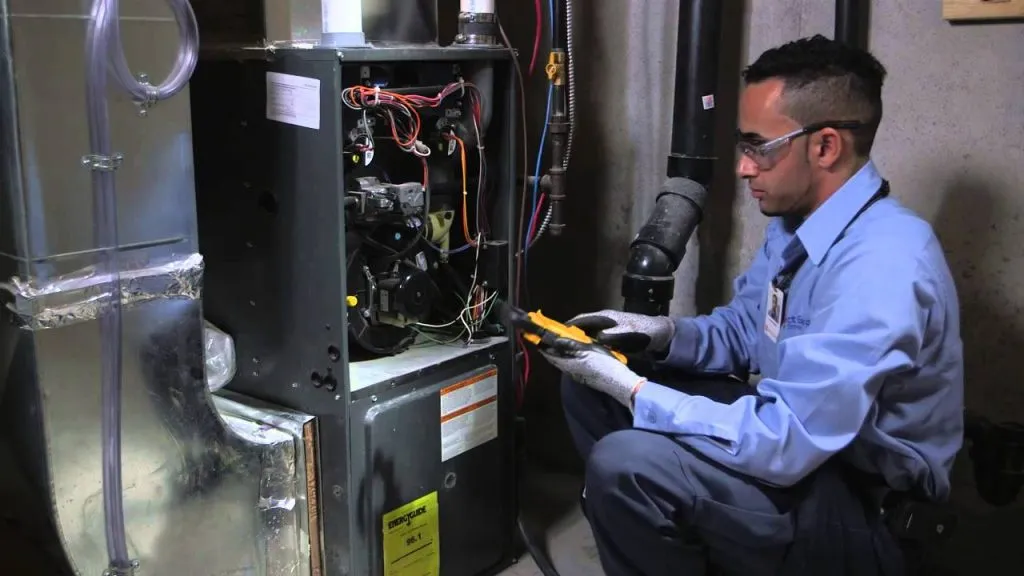 Furnace Repair
You should call a technician like the ones at Oria Heating & Cooling if you notice poor performance, uneven heating, or even a rise in your bills. Routine maintenance visits may help to reduce energy costs, but if you have a system that has dropped significantly in efficiency over the years, you may want to consider a furnace replacement. We can help you find one that actually cuts costs significantly from month to month.
When Is The Best Time To Repair My Furnace?
Do not wait when it comes to furnace repair in Ottawa, ON. If you fail to get help quickly, it's not unusual for many minor problems to grow in size until they become serious issues. When that happens, you'll have more expensive repair bills to worry about and you might even experience service disruptions. If the repairs require special parts that need to be ordered from other companies or from the manufacturers, you can expect the furnace to experience even more faultiness.
The best course of action to take is to simply call us the moment that you notice something is wrong with your furnace. Our professional furnace repair team will disassemble and inspect the unit in order to gain a better understanding of how the components interact with one another and whether or not there are any cracks or leaks in the system. Some of the most common problems that you might run into include a cracked heat exchanger, a dirty pilot light, a dirty air filter and general mechanical problems. All of these problems are fairly easy to fix especially when you have a team like ours working together to repair your furnace in the most efficient manner possible.
Furnace Issues We Can Repair
No heat or air flowing
Uneven temperatures
Cold spots
Strange noises
Unusual smells
Unusually high energy bills
Pilot light out
Ignition problems
Faulty thermostat
Types of Furnaces We Repair
Upflow furnace
Horizontal flow furnace
Downflow furnace
Electric furnace
Natural gas furnace
Wood, coal and other furnace
4 Things to Check When Your Furnace is Malfunctioning
Thermostat settings
Make sure it's positioned on "heat." Otherwise the thermostat won't tell your furnace to begin heating.
Furnace filter
A filthy filter can cause your furnace to overheat and turn off as a preventive measure. It can also prevent it from producing and spreading heat.
Circuit breaker
Your furnace's breaker may have tripped. Find it on your home's electrical panel. Reset it if the breaker is in the middle or "off" position.
Furnace switch
Your furnace has a switch on or near it that looks like a regular light switch. It should be in the "up" or "on" position. If it was turned off, give your furnace a few minutes to resume normal operation.
Get A Free Quote On Furnace Repairs in Ottawa!
Oria Heating And Cooling is Ottawa's one-stop-shop for all of your HVAC needs – including installation, replacement, repair, and maintenance for furnaces, air conditioners, water heaters, air filters, water filters, and gas lines. Whether you're looking for help with something minor or need an experienced professional to take on a larger-scale project — we're your go-to pros for all your HVAC needs. Our team at Oria Heating and Cooling is ready to handle all jobs in a timely and professional manner.
Give us a call or complete the form and we will contact you and provide a free estimate for the installation project at hand.
Testimonials
See What Our Clients in the Ottawa area have to say about us
Expert Heating & Cooling Service You Can Trust In Ottawa