Oria Heating and Cooling
New High-efficiency Furnace Sales, Repairs, Financing, Installation, and Maintenance for Residences in Ottawa and the surrounding area.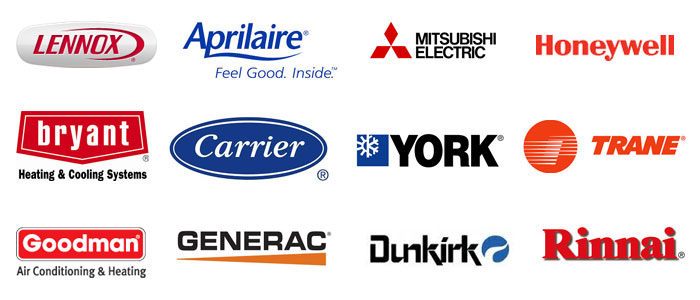 What We Do
Oria Heating and Cooling has been providing quality installation, repair, and maintenance services for residential air conditioners, furnaces, light commercial, outdoor heating, and BBQ units for more than 20 years. After all these years, the two things that have not changed are quality of service and customer satisfaction.
New Hot Water Tank and New Tank-less Sales, Repairs, Financing, and Installation for Residences in Ottawa and the Surrounding Area
There are different types of hot water systems to choose from, including modern efficient tankless water heaters that provide unlimited hot water! Imagine having hot water on demand in your home, when you want it and when you need it.
Conventional hot water heaters are also more efficient today than ever before, so if you need to replace an old corroded hot water tank now is a better time than ever. Whichever hot water system you choose, Mckinnon Heating Cooling is ready to discuss your options and install it for you, we also offer flexible finance options. Learn more.
Expert Heating & Cooling Service You Can Trust In Ottawa
Emergency HVAC Services
An HVAC emergency can leave you frustrated and inconvenienced. That is why Oria Heating And Cooling offers 24/7 emergency HVAC repairs in Ottawa. Whatever the make or model of your furnace, air conditioner, or water heater, we have the expertise to handle it. As soon as you realize that there's an issue with any of your HVAC systems, do not hesitate to call us. Our team will reach you, assess your units, and deliver accurate repairs.
If there is ever an untimely breakdown with your furnace or AC, we will be there for you and your family!
Proper furnace installation matters.
Our first priority is to understand what your requirements are before we recommend a product that fits best your needs. The furnace needs to be a perfect balance between comfort and efficiency.
Then, we determine the right size. Each home is unique and requires furnaces of different capacities. If you purchase a furnace that's too big or too small for your home, you may face problems down the road.
Lastly, we need to calculate heat loss. The heated air can escape through cracks and leaks, which can compromise the efficiency of the entire system. We will assess all leaks and ensure the treated air doesn't escape the system.
"The above square footage do not include the area of the basement.
Please note that, installing an over-sized furnace will be less efficient, too noisy and will result in imbalanced
temperature around the house. Also,
Expert Ottawa Furnace Repair Services
Satisfaction Guaranteed
Don't let your heating system leave you chilled this winter. The HVAC experts at Oria Heating & Cooling have you covered. We're here to fix your furnace to keep you and your family warm all winter. If your furnace is not working properly, it's best to give us a call so we can assess and consult with you on the necessary next steps that need to be taken.
Get A Free Quote On All New HVAC Installations!
Oria Heating And Cooling is Ottawa's one-stop-shop for all of your HVAC needs – including installation, replacement, repair, and maintenance for furnaces, air conditioners, water heaters, air filters, water filters, and gas lines. Whether you're looking for help with something minor or need an experienced professional to take on a larger-scale project — we're your go-to pros for all your HVAC needs. Our team at Oria Heating and Cooling is ready to handle all jobs in a timely and professional manner.
Give us a call or complete the form and we will contact you and provide a free estimate for the installation project at hand.
Ottawa Choice Award 2022
Best Air Conditioning Repair
3rd Place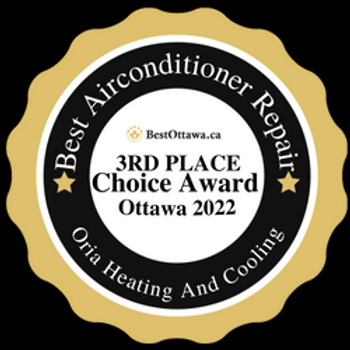 The Oria Warranty
We ensure your comfort by making sure all of our products and installations are covered under warranties.
Testimonials
See What Our Clients in the Ottawa area have to say about us
Red Tag
Your household's healthy and comfortable lives are most important for us.We make sure that none of the heating appliances at your home are a potential threat to your life and the life of your loved ones. Nowadays many appliances use natural gas to operate which is highly combustible. It burns and can put everything on fire with a slight flame. Therefore any leak from heating and cooling appliances can cause serious problems. This problem could occur with any such devices but mainly with the furnaces and the water heaters.
Carbon monoxide begins to leak from old and unmaintained furnaces and spreads into the home without the homeowners could feel. It's colourless, odourless and tasteless so there's no way you would suspect the leak easily. That's why there are red tags to make the process of detection easy. Canada's law demands the tagging of furnaces that could be a threat to the lives of the homeowners. A red tag furnace means that your furnace needs prompt repairs and until the repairs are made, there would be no gas supply by the gas contractor. Which means you are not allowed to play with lives by using a faulty furnace.
We understand that some contractors might just tag your furnace red without any reason. In such cases when that happens, you can always call us for a reliable second option about your furnace's condition.
Expert Heating & Cooling Service You Can Trust In Ottawa