Oria Heating and Cooling
Ottawa Heating Solutions – Furnace Installation, Repair and Maintenance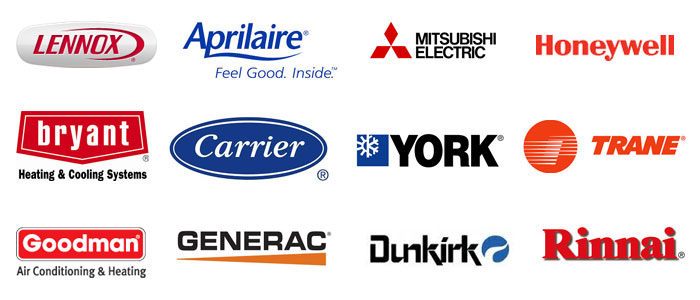 Living in Ottawa makes us appreciate the fact we have heating in our houses, and it is unfortunate when heating breaks down in the middle of winter. That's why we're here.
Our Heating Solutions are designed to ensure that you have the best possible heating system customized to the requirements of your home or office, and our knowledgeable crew is committed to a fast, reliable service that will never leave you in the cold.
Get A Free Quote On All New HVAC Installations!
Oria Heating And Cooling is Ottawa's one-stop-shop for all of your HVAC needs – including installation, replacement, repair, and maintenance for furnaces, air conditioners, water heaters, air filters, water filters, and gas lines. Whether you're looking for help with something minor or need an experienced professional to take on a larger-scale project — we're your go-to pros for all your HVAC needs. Our team at Oria Heating and Cooling is ready to handle all jobs in a timely and professional manner.
Give us a call or complete the form and we will contact you and provide a free estimate for the installation project at hand.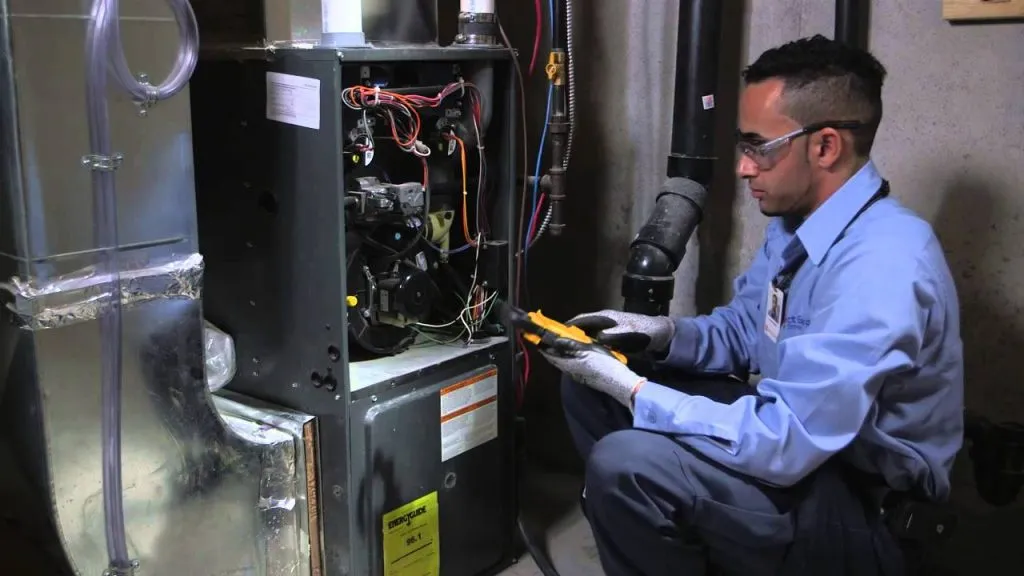 Furnace Installation
We don't just fix and tune up heating systems, we also provide top-notch furnace installation in Ottawa.
All of our Experts are ACE certified, which indicates they've earned the most prestigious technical accreditation in the industry. They also participate in continuing industry and system education to learn the greatest procedures to do furnace repair and furnace maintenance, along with skilled furnace installation.
When should I replace my furnace?
When it comes, replacing your household furnace, ideally, you don't want to wait until your furnace completely dies on you before replacing it. That being said, most furnaces have a lifespan of approximately 20 years, depending on the climate where you live, and the brand of furnace currently installed in your home. As such, after about 15 or so years, you may need to consider a furnace replacement if your unit is experiencing significant problems that require additional repairs to the system. Furnaces are designed to last a long time, however like everything else they still wear out over a decade or two. 
You can always expand the lifespan of your furnace with regular maintenance, such as, filter changes, cleaning the burners, and hiring a HVAC technician in Ottawa to perform annual inspections of your furnace unit, along with a tune-up before the winter season. 
What are some of the signs your furnace needs to be replaced?
Wondering when the best time to replace your furnace is, here are a few important factors to take into consideration when determining whether your furnace needs to be replaced. Note: some of these warning signs may only indicate that a repair or maintenance is required. Although, as you near the end of the appliance's lifespan, these repairs can be an indication that it's time to replace the furnace entirely.
Frequent repairs are required for your furnace to function efficiently, all of which can become increasingly expensive.
Your furnace is starting to make unusual noises, such as a buzzing or rattling sound. The furnace is starting to disperse dust, soot, or rust, especially around the register or there is rust, cracks, or corrosion in and around the furnace. Your furnace unit is becoming increasingly unreliable, turning on and off more frequently. The heat exchanger for the furnace is cracked. Your heating bills continue to increase despite a decrease in the amount your furnace unit is used. The heat in your home is distributed unevenly, with some rooms warmer than others. The humidity in your home has started to increase.
For Better Trouble Shooting on a furnace replacement or repair, call Oria Heating and Cooling and our technicians will be right there to inspect your old furnace and suggest you best options.
Should I Replace My Furnace and Air Conditioner at the Same Time?
It's often more cost-effective to replace your furnace and air conditioner at the same time. Plus, you'll also enjoy improved energy efficiency year-round. Here's when you should replace both systems at the same time:
Your furnace and air conditioner are more than 15 years old.
You want to install a high-efficiency air conditioner soon, which isn't always compatible with an older unit.
You want to boost your energy savings with a smart thermostat, which may struggle to work with older heating and cooling equipment.
Installation is difficult.
You don't want to have to worry about heating and cooling repairs in the next few years
Recognizing when to schedule furnace installation can be complicated and stressful. Our Experts at Oria Heating and Cooling Service have an A+ in home comfort, so you can always count on them to help you make the right decision. 
Furnace Repair
Furnaces Repairing can be a daunting task sometimes as there are many manufacturers and still quite a few "old" furnaces that are less documented but regardless, when it comes to fixing your furnace you want to make sure you are working with the right guys and that your problem goes away quick.
There is no time to spare. It is cold outside and you can not go without a furnace. So call us and we will be there shortly!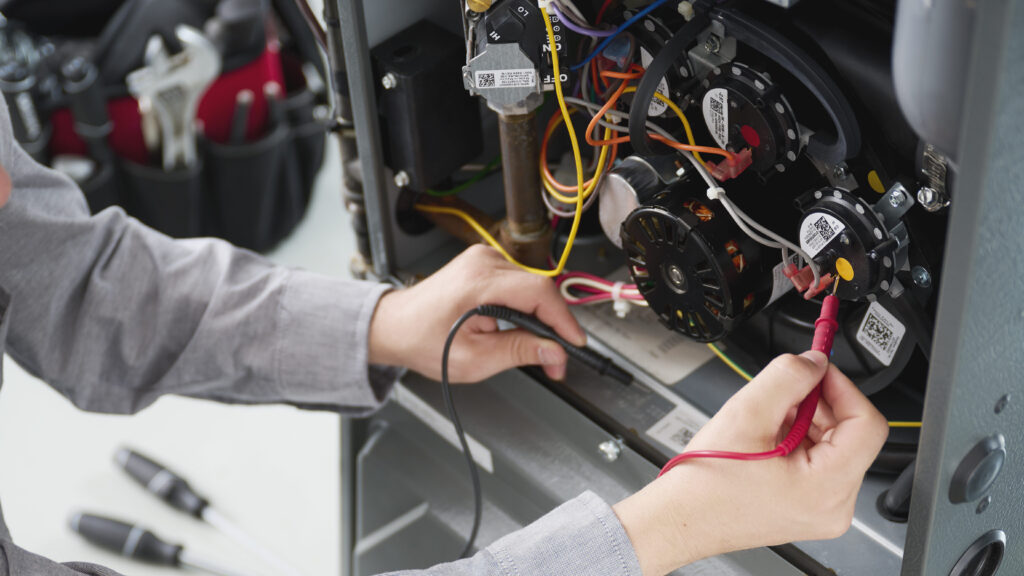 4 Things to Check When Your Furnace is Malfunctioning
Thermostat settings.

 

Make sure it's positioned on "heat." Otherwise the thermostat won't tell your furnace to begin heating.
Furnace filter.

 

A filthy filter can cause your furnace to overheat and turn off as a preventive measure. It can also prevent it from producing and spreading heat.
Circuit breaker.

 

Your furnace's breaker may have tripped. Find it on your home's electrical panel. Reset it if the breaker is in the middle or "off" position.
Furnace switch.

 

Your furnace has a switch on or near it that looks like a regular light switch. It should be in the "up" or "on" position. If it was turned off, give your furnace a few minutes to resume normal operation.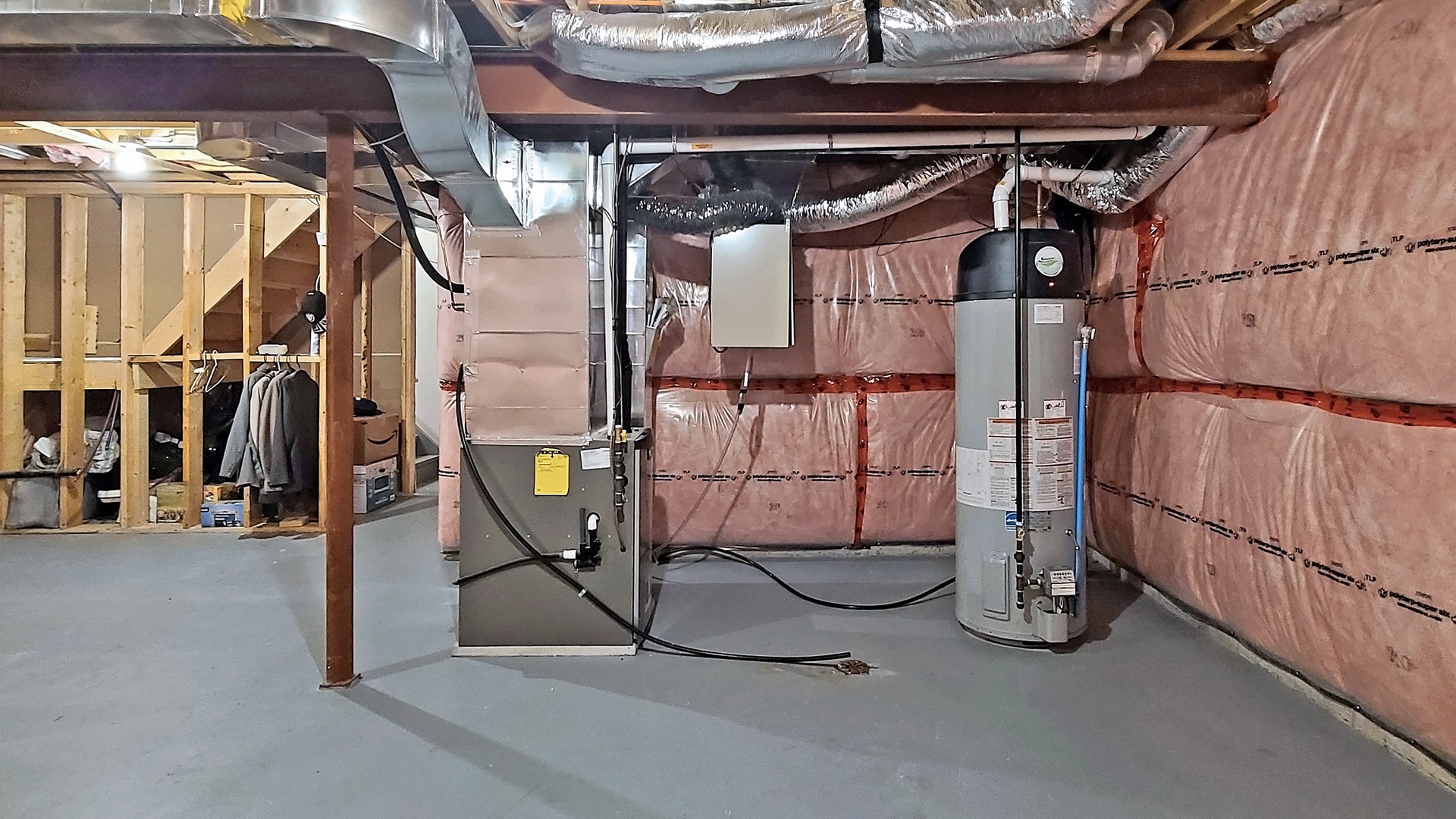 Hot Water Tank
Whether you need to replace or repair your water heater, Oria Heating and Cooling has the expertise you need.
Our experienced plumbing Experts can handle any water heater repair that comes our way in Ottawa.
We sell high-quality systems—from tankless water heaters and hybrids to standard tank water heaters—so we know how each model functions and can get the job done quickly and professionally.
Tankless Hot Water Heater
The Canadian water heater market place has improved significantly throughout the past several years. The marketplace used to be such that all you had to choose from was either to buy a 40 gallon water heater or go for the larger 60 gallon water heater if you had a bigger family and needed abundance of hot water. This is not the case anymore ever since the Tankless water heaters improved and gotten better to a point where they can without a doubt replace the original 40 or 60 water tanks in most homes. Not only that the tankless water heater save you a great deal of space, they also save a lot of money and energy.
Tankless water heaters as the name implies are just that, they do not require a tank of warm water to provide you with an abundance of hot water on demand, they are able to produce an immediate, limitless supply of hot water. No storage or holding reserve means that tankless water heaters have got a life span that's double as long as conventional systems due to the fact of the probability of corrosion and rust is substantially reduced. Electric units raise the temperature of the water as it goes over an electrical element.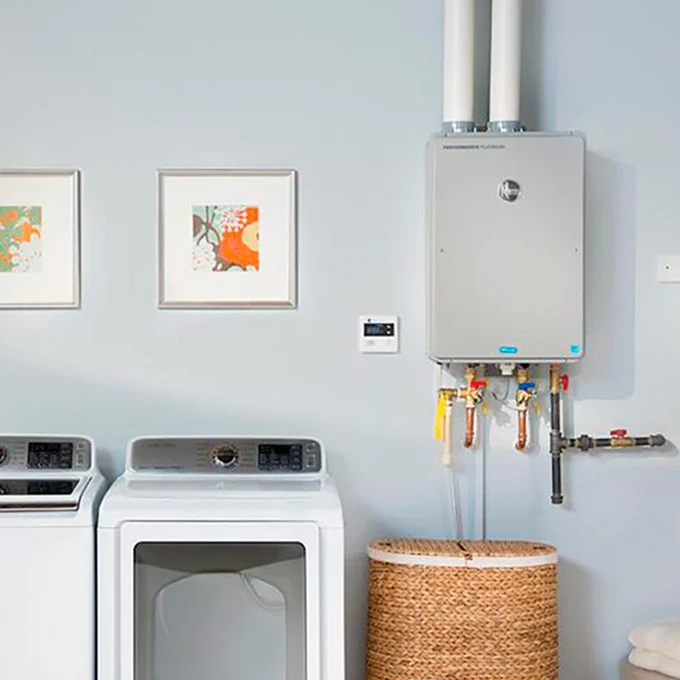 There are 2 kinds of tankless water heating systems
Electric powered tankless water heater: you will have to have it hardwired to the electrical panel. Even though, electric powered tankless water heaters are much less expensive to buy and run, they usually have got significantly less capacity, which usually makes them less realistic for big families or homes that use up significant quantities of hot water at one time period.
Gas-powered Tankless water heaters: these systems are fueled by propane or natural gas. To run one of these types of models, you'll require a gas line running through your property to wherever the water heater is going to be mounted. It can very easily supply almost endless hot water for a single major use at any time period. This kind of unit is a fantastic alternative for the standard 40-gallon tank water heater.
Why go tankless?
Some households install one tankless water heater for single appliances or as an enhancement for solar water heating systems. However, most homes manage all right with an unaccompanied tankless system.
Let's look at a few of the benefits of a tankless system:
The majority of tankless heaters keep working for 20 years, about twice as long as a common tank heater.
Endless hot water.
Better efficiency and no standby energy loss.
Compact design that can be put on a wall, in a cupboard, or in a closet.
Eliminates the chance of flooding due to a broken tank.
Testimonials
See What Our Clients in the Ottawa area have to say about us
Expert Heating & Cooling Service You Can Trust In Ottawa